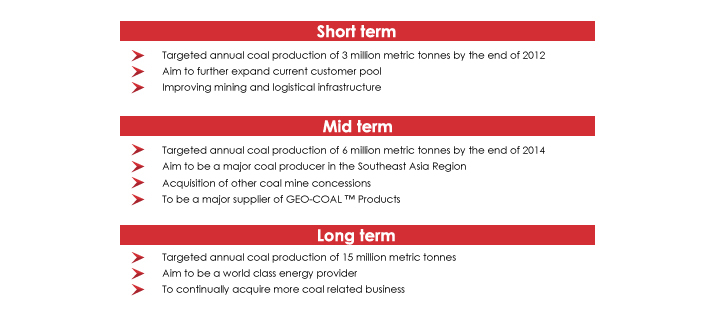 Impeccable Reputation of Shareholders

Agritrade Resources' strategic shareholders of Agritrade International Pte Ltd and WSJ International Sdn Bhd both enjoy impeccable reputation in the region. These partners are established commodities players which give Agritrade Resources an edge in our push forward to become one of the top producer of Indonesian coal in Hong Kong and a leading energy producer in Asia.



Agritrade International has the distinction of receiving coveted awards continuously year after year from the Singapore Government, International Enterprise Singapore, EDB and the DP Information Group. This is a testimony to Agritrade's significant contribution to international trade and the Singapore's economy. WSJ International is well-known for spanning a global business empire in the manufacturing & supplying of international commodities which covers timber, palm oil and most importantly, steam coal.



Quality Assets

Agritrade Resources' coal mine, Senamas Energindo Mineral (SEM), has huge coal resources within its concession area and low production costs. To complement the mine, our fleet of tug boats and barges supports the logistics operations.